Working with natural stone
The stone types we work with each have their own natural characteristics. Here we provide some background on where natural stone types come from, how they are formed, and what makes each unique.
Basalt
Basalt stone is produced from volcanic  (igneous) eruptions.  It is water resistance and an excellent insulator.  Basalt is the most commonly found and used stone within the Auckland region.  There are many different varieties of Basalt stone making it well suited to a number of different styles including split, dressed and rustic.
Images showing basalt varieties:
1 – Split
2 – Old Bombay
3 – Volcanic
4 – Boulder
5 – Split Bombay Blue Stone
6 – Volcanic with recycled kerbers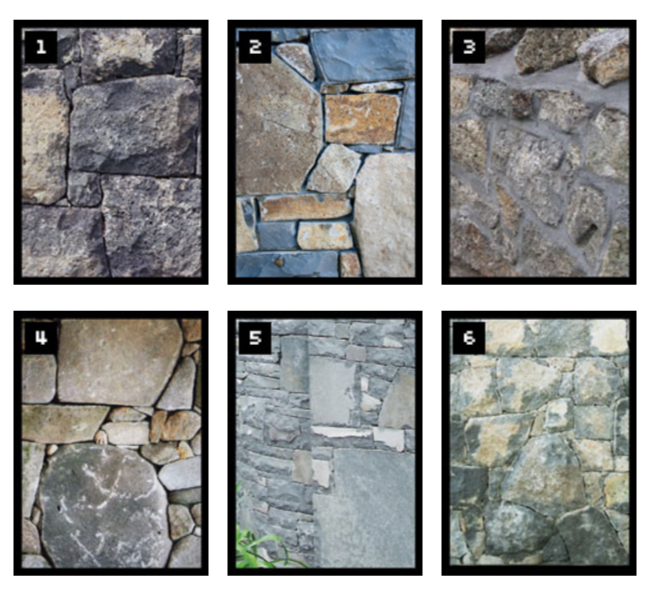 Boulders/Pebbles
Boulders and Pebbles are not a stone type but a stone form.  They are stones smoothed over by time, be it water passing over them, or the stone it self rolling.  Found on shore lines, in river beds and at the bottom of hills they are normally laid in a random manner.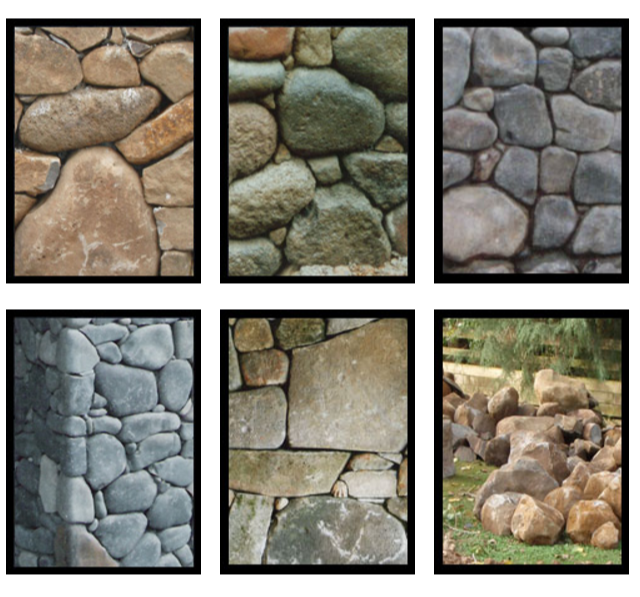 Schist
Schist stone is sourced from the South Island of New Zealand.  Schist can come in a large range of colours and tones.  It's layered structure lends itself well to be used for feature walls and fireplaces.  Schist features suggest quality, timelessness and groundedness.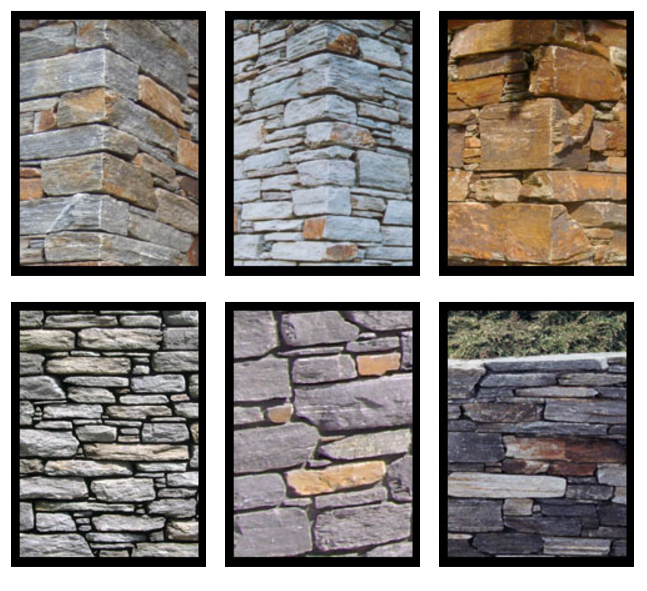 Limestone/Sandstone
Limestone is a traditional building material in areas such as Italy and the south of France where it is used drystacked or with dry mortar.  Oamaru or Te Kuiti Limestone are New Zealand examples.  Limestone or Sandstone detail will give your building a traditional provincial farm house look.