Josh O'Connor and his team of Auckland Stonemasons have been in business since 1996.   The team are creative and versatile with local and international experience.  Our Stone Masons have worked in New Zealand, the Pacific, Asia and Europe.
Stone Creations has established a reputation as Stone Masons who are able to lay stone to a very high standard.  In addition to all aspects of Masonry we are able to provide gabion, tiling, paving, blockwork and design and landscaping services.  This enables us to complete complex projects and manage workflow efficiently from concept to completion.
In the last ten years Stone Creations Ltd has grown in size with Stone Masons available in greater Auckland, Franklin, Waikato, Taranaki and the Far North region.
Stone Creations can add value, character and timeless elegance to your property.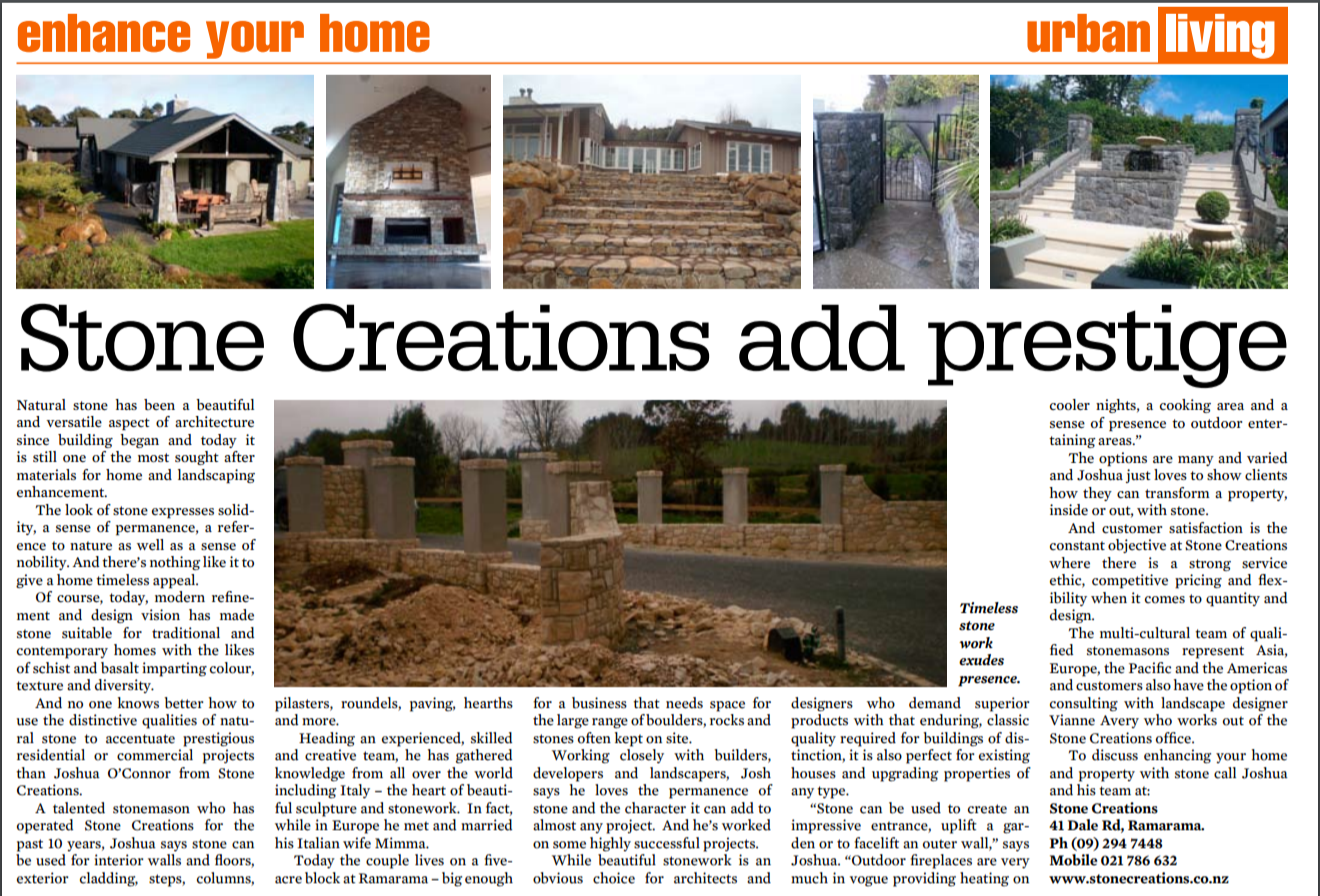 Stone Creations add prestige
Natural stone has been a beautiful and versatile aspect of architecture since building began and today it is still one of the most sought after materials for home and landscaping enhancement…
Stone Creations warming winter
Josh O'Connor knows first impressions are the cornerstone of a successful business. And when Drury home owner Peter Joyce met Josh from Stone Creations at a home show many years ago, he knew Josh was the right person for the job should he ever require a stone feature of any kind…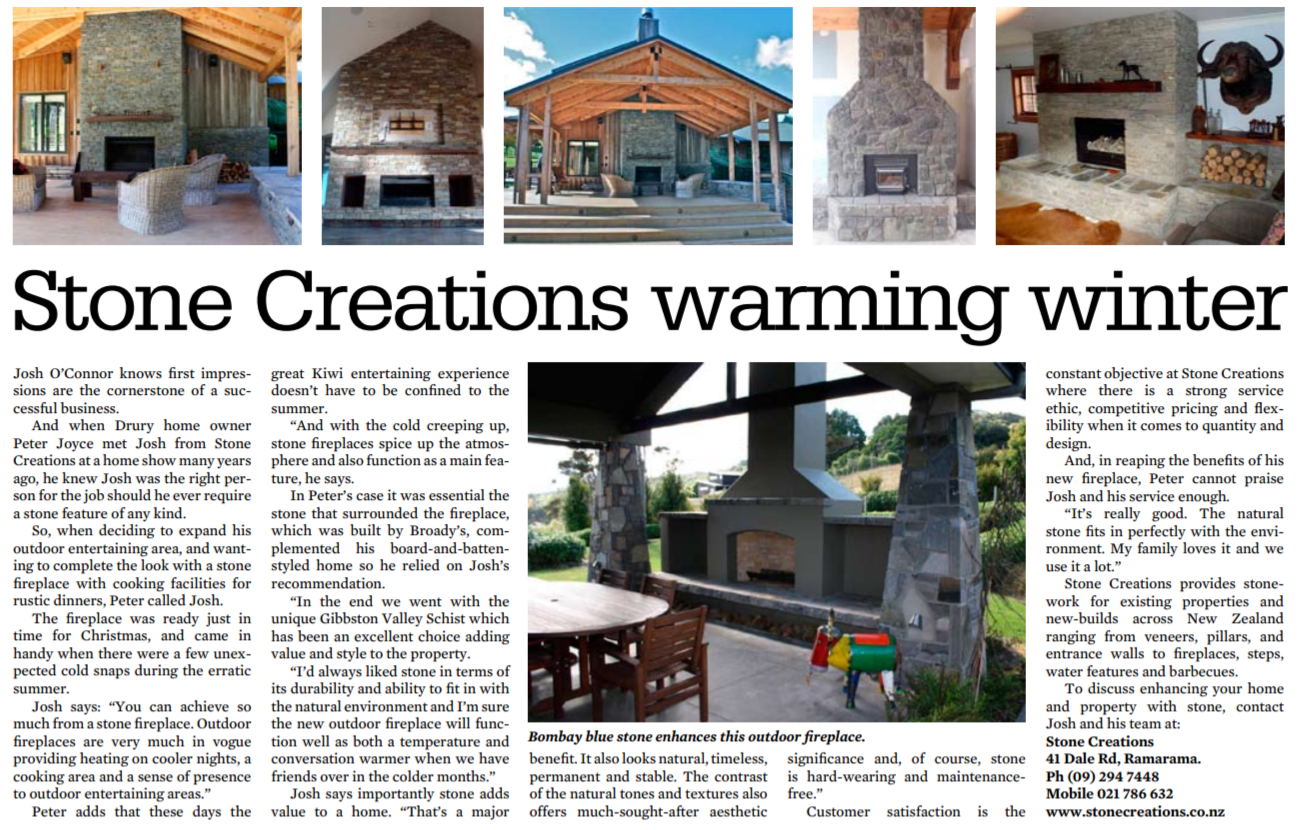 When Josh O'Connor was asked to provide stonework for a new-build in Ramarama, this entrepreneurial owner of local company, Stone Creations, gathered no moss and rolled right into action. Stone Creations began work on a palatial residence, on Ramarama's Otto Road, which soon had friends and neighbours talking…
Specialising in stonework of the highest standard
The reputation of Joshua O'connor's Stone Creations Ltd as the leader in the stonemasonary field, both in Franklin and beyond, is more than well deserved. For Ramarama based Josh and his family, working with stone is a way of life. He first encountered the Franklin District some years ago, when his father, Steve O'connor, relocated from Matamata in response to the high demand for his expertise in laying Hinuera Stone…